Whenever there is a conversion of a gas appliance to either propane or natural gas, there is a requirement of changing internal parts to compensate for pressure differences between them. The answer to what is an LP conversion kit is simple: a set of adaptors that enable gas appliances to work with propane gas lines.
Why Convert Natural Gas to Propane?
Propane and natural gas are both fuel resources so why convert natural gas to propane in the first place? Both fuels offer efficiency and are clean burning sources. Therefore, deciding on converting natural gas to propane can be a tough one.
The first thought that might pop up in your head would be cost differences but it is more of a dependent value. That is to say, these differences vary based on normal shifts in natural resource prices and your location.
So, what's the right answer? In comparison to natural gas, propane units contain twice as much energy. In other words, only half as much propane is required to achieve the same heating levels as natural gas.
Furthermore, the efficiency difference also accounts for energy costs. Therefore, the cost is roughly equal when comparing half propane to full natural gas. That means, if you minimize the usage, propane is also more cost-effective. However, if there are circumstances where propane costs more than twice natural gas, then the latter is cost-effective.
In short, the best way to find answers is through experimentation, so try propane conversion and compare the differences.
Conversions Between Natural Gas and Propane
Even though there are numerous instruction manuals and tutorials available for conversion between natural gas and propane. We recommend that the procedure is carried out by a licensed gas appliance technician and only when the appliances are listed as compatible for conversion.
Modern-day fuel-based appliances come with warning labels. You'll often find them working only for one type of fuel, either natural gas or propane. However, pay close attention to the label and use the appliance for the dedicated fuel only.
Moreover, natural gas is indicated by a NAT label whereas propane is labeled LP. When carrying out the procedure for LP gas conversions, pay close attention if the water heater, heaters, or ovens come with a conversion kit in the packaging.
On the other hand, more and more LP conversion kits are limited to stoves purchased as new. In addition, if conversion is possible, the packaging should clearly state that.
How to Install a Propane Tank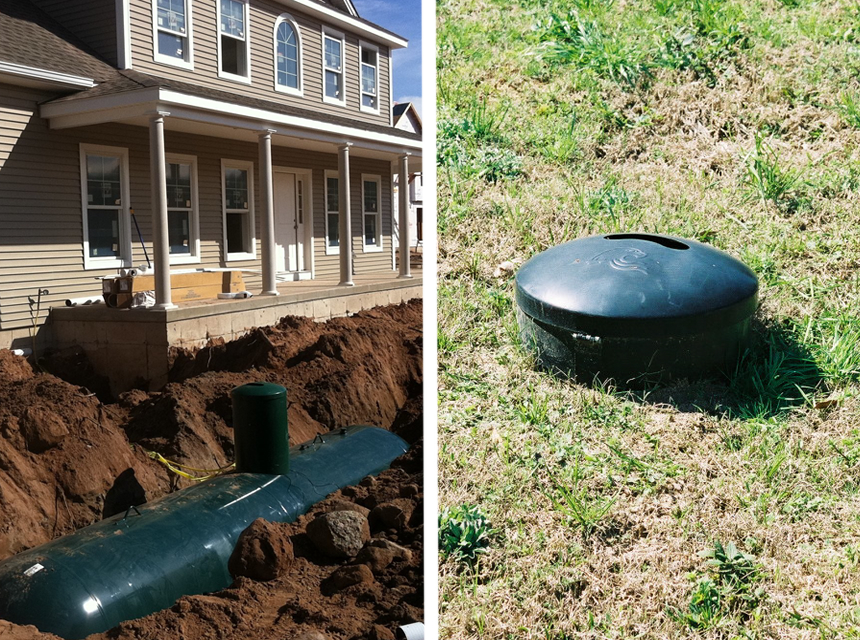 The first and most important thing to consider is; to install a tank that is large enough to facilitate several thousand cubic feet of propane. A common practice is to bury it under the yard to preserve the house's appeal.
This requires considerable digging but on the bright side, your yard will grow back and your house will still look pretty as it always was.
You can make the process smooth and seamless by sticking to the following checklist:
Prepare the Indoor Appliances
The very first step is to ensure the installation of all appliances and that they are vented with the gas line piped to the exterior wall.
Clear a path
At least a 4 ft wide path is required for the tank mover and bulk truck to transport the tank to the destination.
Prepare the Ground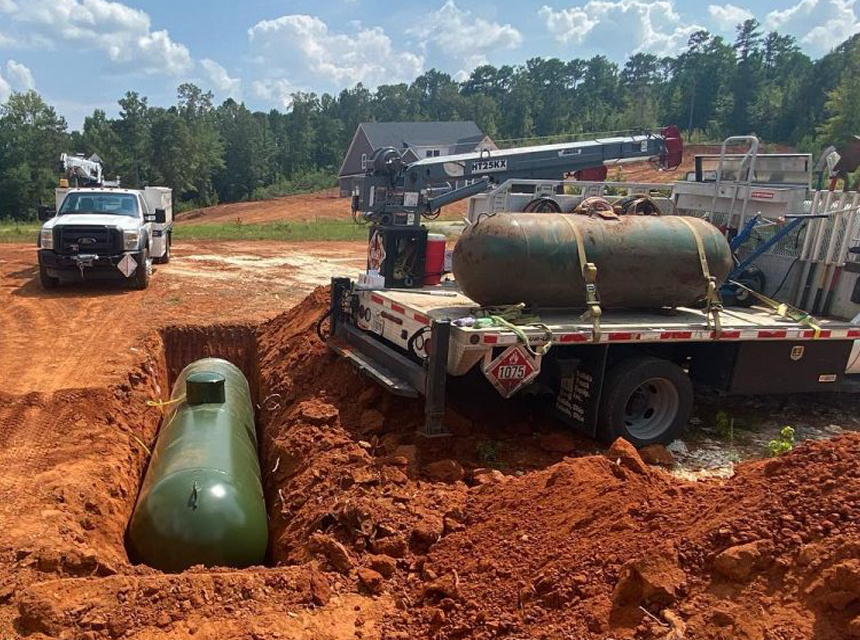 Depending on the size of the tank, the ground needs to be level and adhere to specific clearances.
Complete the Trenching
About 18" to 24" deep trenches with no right angles should suffice. Ensure the trenching is completed before the installation. Stay safe and contact local utilities to avoid intercepting hydro lines.
Be Home
Lastly, your presence is essential to help the technicians share instructions and tips alongside a signing authority.
After the valves and orifices on your appliances are replaced; adjust the settings to make the food and water temperatures compatible for everyday living.
What is an LP Conversion Kit for Gas Range?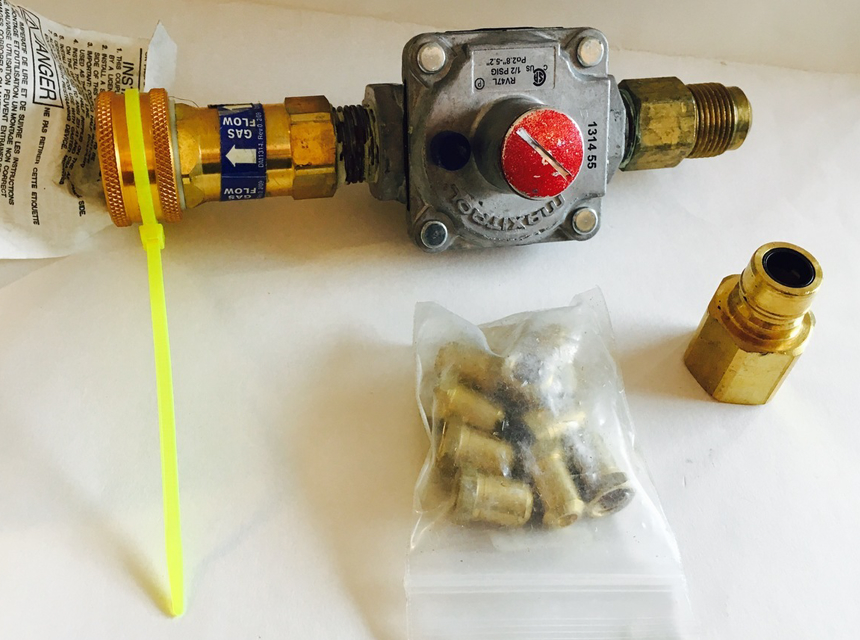 LP gas conversions are possible through LP conversion kits for the gas range. Conversion kits convert the natural gas range to use liquid propane.
Even if you are a DIYer, installing the kit will require specialized tools and the hands of a professional. It is recommended to hire a qualified technician. However, if you insist on executing the task yourself, shut off the house circuit breaker or unplug the range.
In addition, check that the valve is off beforehand. Sticking to a guide will prove to be a better investment.
On the contrary, purchasing a propane dedicated appliance will save you the hassle of shuffling between what is LP conversion kit and how to use it.
However, if you already have a working natural gas appliance and trying to figure out: can natural gas appliances run on propane? The answer is yes! Every household need is different, and if you need an upgrade, this should be the right choice for you.
Conclusion
According to facts and figures, a budget-friendly approach would be to purchase a new appliance built for propane. Converting one to work with natural gas can be comparatively costly.